Contributed Files
Articles by DIRT Editor Patrick Randolph, Jr.
Articles and Commentary by Friends of DIRT
Articles and Commentary from the ABA
Articles and Commentary from Bar Associations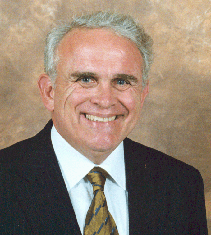 Pat's Perspective
by Eugene L. Grant, Robert J. Krapf and Joseph G. Lisicky
A Background and Summary prepared by Edward J. Levin, Piper & Marbury L.L.P. Chair, American College of Real Estate Lawyers Attorneys Opinions Committee

January 13, 1999
Posted 02/11/99

by Dale Whitman
The following is an article from the June 1999 Mortgage Banking Newsletter authored by Howard Lax of Mason, Steinhardt, Jacobs, Perlman & Pesick, P.C.
Contributed by Jim Branigan
Contributed by Theodore C. Taub Shumaker, Loop & Kendrick, LLP Tampa, Florida
Posted 08/30/05

Contributed by K.Byron King, Director of Legal & Legislative Affairs, South Carolina Association of REALTORS(r)
Posted 09/30/05

Contributed by Moody
Other Current Development Projects from the ABA
Articles and Commentary From Bar Associations
Submitted by Chuck Calvin
Submitted by Robert S. Freedman
Submitted by Paul J. Schoff
Contributed by Max L. Lieberman
Contributed by Max L. Lieberman
Contributed by Max L. Lieberman
Florida State Bar Association
Minnesota Bar Association